Clairin Vaval 6 Récolte 2018 50.4°
The clairins are the purest expression of cane and ancestral Haitian distillation, and should be consumed neat. They are like new colors that push the taste to the limit when mixed. A low-sweetened Daiuiri is the ideal recipe for Clairin Vaval.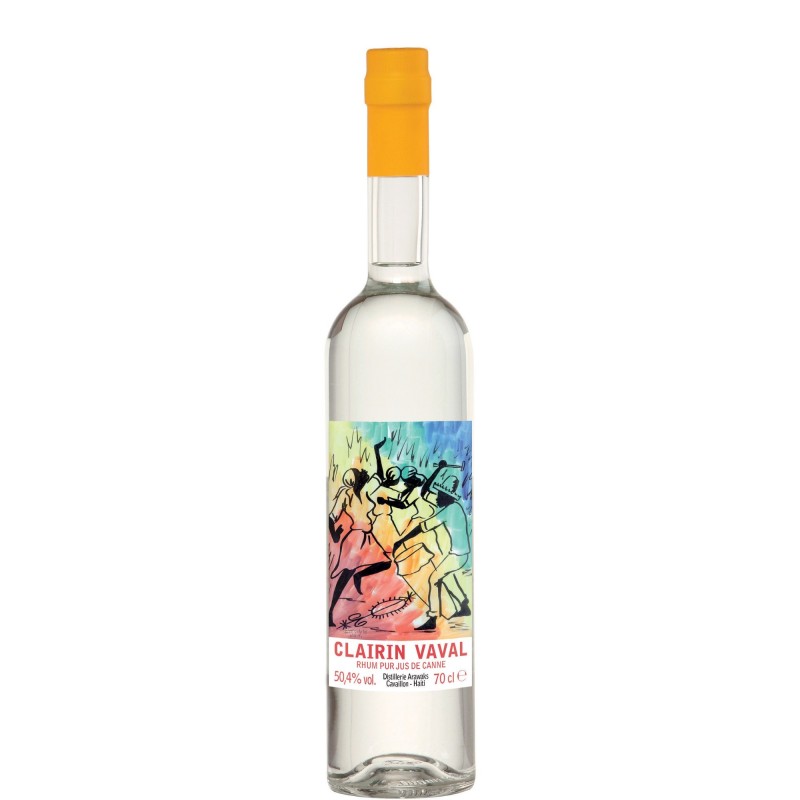 
100% secure payments
Description
Clairin Vaval is made in Cavaillon, Haiti's southeast region. It is made from Madame Meuze, an unhybridized variety of sugar cane grown on the 20 hectares of land surrounding the distillery. The canes are manually transported to the mill via a crude wooden chute. Because of indigenous yeasts, the pure juice ferments spontaneously. The distillation takes place in a very "homemade" alembic, fed by steam produced by an ancient steam boiler and heated by the fire of the "bagasse," the sun-dried cane fiber. Clairin Vaval 6ème récolte is a bottled pot still with a 50.4% alcohol content.
Product Details
Capacity

70 cl

Gradazione

50.4%

Tipologia

Pure Single Rhum Agricole

Materia Prima

Pure sugar cane juice

Distillazione

Pot Still distillation

Età

N.D

Provenienza

Cavaillon, Haiti

Distilleria

Faubert Casimir