Clairin Sajous 6 Récolte 2018 56.4°
Clairins are the purest expression of ancient Haitian distillation. To be tasted pure, they are to be regarded as colors on a palette, pushing the limits of taste when mixed. The ideal Clairin Sajous recipe is the Pina Colada in its traditional form.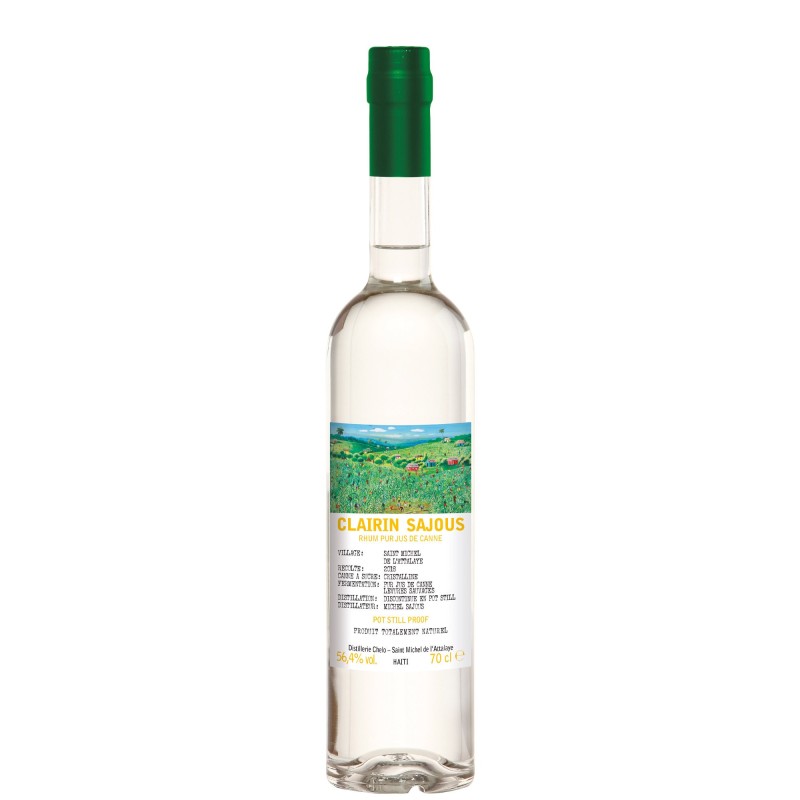 
100% secure payments
Description
Clairin Sajous is produced in the great terroir of St. Michel de L'Attalaye and is made from Cristalline cane, one of the best varieties grown only in Haiti, hand-harvested when perfectly ripe and transported to the distillery on the backs of animals. It is pressed more gently in the small mill than the French West Indies method. Fermentation occurs spontaneously with indigenous yeasts, while the "bagasse fire," the squeezed and sun-dried cane fiber, heats the distillation still. Clairin Sajous Récolete is bottled at the degree at which it leaves the still: 55.9%.
Product Details
Capacity

70 cl

Gradazione

56.4%

Tipologia

Pure Single Rhum Agricole

Materia Prima

Pure sugar cane juice

Distillazione

Pot Still distillation

Età

N.D.

Provenienza

Baradères, Haiti

Distilleria

Faubert Casimir