Clairin Casimir 6 Récolte 2018 53.6°
Clairins represent the purest expression of ancestral Haitian distillation. Best enjoyed neat, but they push the flavor to the limit in mixing. The Manhattan is the ideal cocktail to experience the strong aromatic and spicy notes of the Clairin Casimir.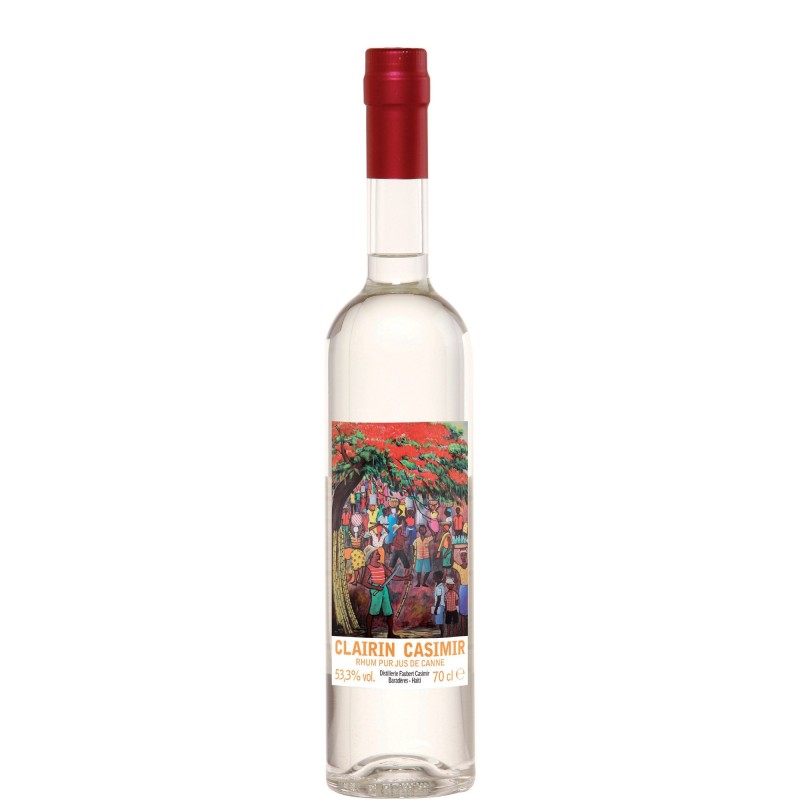 
100% secure payments
Description
Clairin Casimir is produced in Barraderes, in the Nippes department of southern Haiti. At his small distillery, Faubert Casimir sources unhybridized Hawaiian hemp, naturally grown, hand-cut and transported by mule. The pure sugar ferments spontaneously for five to eight days, due to the presence of indigenous yeasts. Faubert adds herbs such as lemongrass and green anise to his fermented leek wines, increasing the aromatic complexity. Distillation is slow in the small discontinuous still consisting of cauldron, column and wooden warmer. Clairin Casimir 6ème Récolte is infused at a high level of extraction from the still: 53.3%.
Product Details
Capacity

70 cl

Gradazione

53.3%

Tipologia

Pure Single Rhum Agricole

Materia Prima

Pure sugar cane juice

Distillazione

Pot Still distillation

Età

N.D.

Provenienza

Baradères, Haiti

Distilleria

Faubert Casimir