Villa de Varda "Brandy" Acquavite Di Vino
Visual examination: intense and inviting amber.
Bouquet: fruity, soft, delicate, warm, persuasive, fine, seductive, elegant, reminiscent of the aromas of dried fruit, bread, walnut, almond, vanilla and cocoa.
Taste: aristocratic, velvety, sunny, round, very harmonious, with authoritative aromatic richness and persistence, it leaves a hint of chocolate, spices and vanilla, a splendid bouquet with fruity and toasted notes.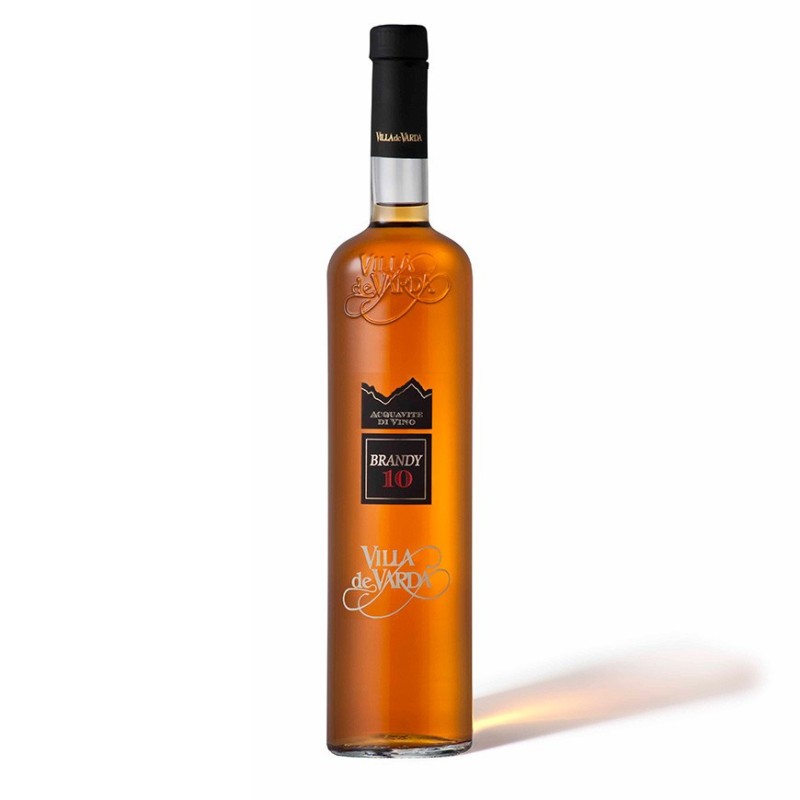 
100% secure payments
Description
Villa de Varda Acquavite di Vino "Brandy" 10 years blends the greatest raw ingredients with the best technique of distillation and many years of storage in oak barrels. Villa de Varda Acquavite di Vino Brandy 10 Years has a wonderfully silky and exceptionally fragrant taste owing to the conservation in oak, acacia and cherry barrels.
Product Details
Capacity

70 cl

Gradazione

40 % ABV

Tipologia

Distillato di Vino

Materia Prima

Selected wine from Trentino

Distillazione

following our exclusive "de Varda" method: artisanal with a steam discontinuous system

Maturazione

in oak, acacia and cherry casks

Età

10 Y.O.

Grado di torba

Not Peated

Provenienza

Trentino, Italy

Distilleria

Villa de Varda