The color is amber, while the aroma is pungent with smoky notes, accompanied by a fragrance of citrus peel. The flavor is slightly mineral with citrus notes and an aftertaste of roasted almonds.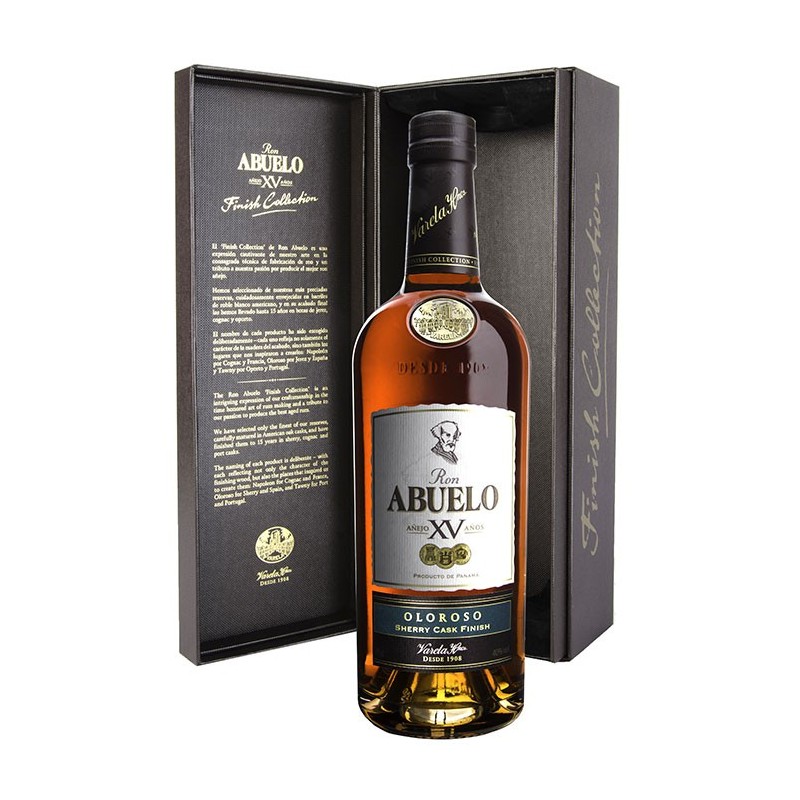 
100% secure payments
Description
Ron Abuelo's Finish Collection line includes three products, including this Oloroso. The ability to assess the impact of finishing in different barrels is unique to this range. The starting blend for all three is the same: rums aged in ex-bourbon barrels for a weighted average of 14 years. Then, it finishes for one year in three different barrels: port, sherry and cognac. In this case, the finish is in Gonzàlez Byass Sherry Oloroso barrels.
Product Details
Capacity

70 cl

Gradazione

40 % ABV

Tipologia

Rum

Materia Prima

-

Distillazione

-

Maturazione

-

Età

15 YO

Grado di torba

-

Provenienza

Panama

Distilleria

Abuelo