The Real Mccoy 12 Y.O. Super Premium
It can be drunk neat, or as a precious ingredient for highly complex cocktails.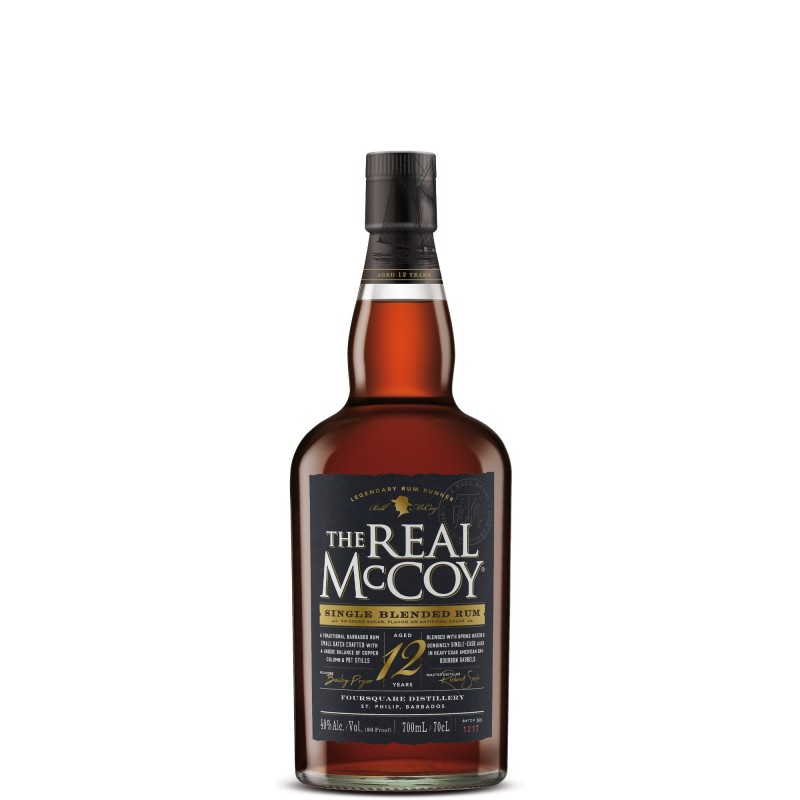 
100% secure payments
Description
This super premium rum has a deep amber color and a flavor that perfectly combines vanilla, caramel, and tropical fruit notes. The Real Mccoy, aged for 12 years, is a superior quality rum that can be enjoyed on its own or in a premium cocktail. Quality and authenticity are synonymous with the Real Mccoy brand. This company, founded by Bill McCoy, a well-known rum smuggler during Prohibition in the United States, produces high-quality rums that reflect its founder's passion and commitment. Each bottle of Rum The Real Mccoy 12 Year Old Super Premium is a one-of-a-kind and priceless tasting experience.
Product Details
Capacity

70 cl

Gradazione

40%

Tipologia

Single Blended Rum

Distillazione

Pot Still e Coffey Still

Età

N.D

Provenienza

Barbados

Distilleria

The Real McCoy