Every lover of rhum agricole will appreciate Saint James XO, drunk neat, pairing it with refreshing desserts based on citrus or exotic fruit or even with savory cheeses. It can be used in cocktails such as the Old Fashioned or the Boulevardier.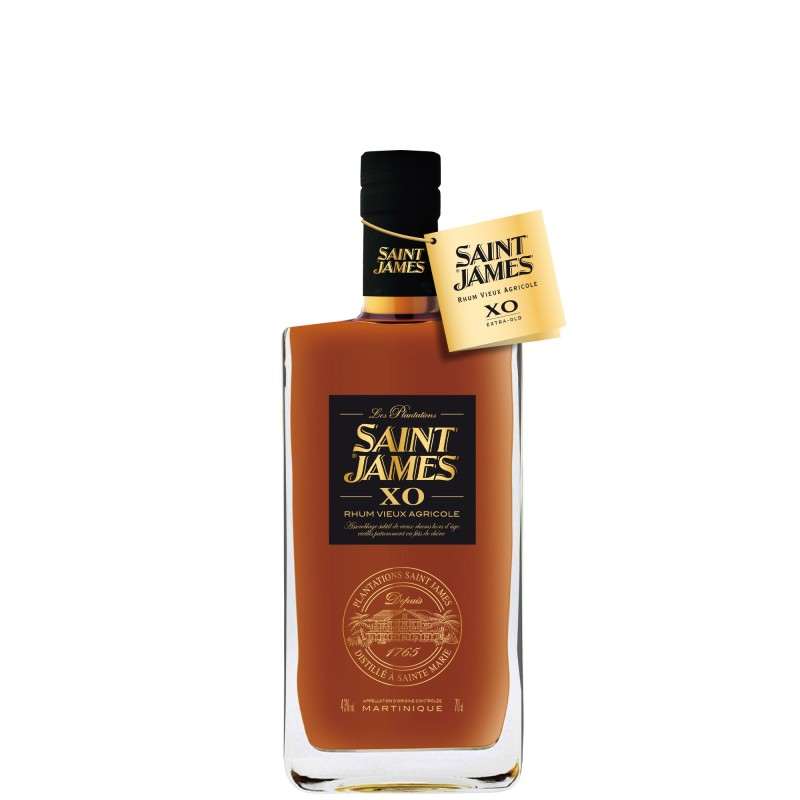 
100% secure payments
Description
Marc Sassier chose some of the best barrels for the Saint James cuvée XO. They are small 200-litre ex-bourbon barrels in which the agricultural rhum is aged for 6 to 10 years in a tropical climate in the Sainte Marie distillery's aging chais. The barrels used in the production of Saint James XO are sourced from the most suitable areas of Martinique; once they arrive at the Sainte-Marie distillery, located on the island's north-eastern coast, they are pressed and the juice is soaked with a portion of water, after which fermentation takes place in large stainless steel vats with selected yeast, lasting approximately 48 hours. Distillation then takes place in large Créole steel columns.
Product Details
Capacity

70 cl

Gradazione

43%

Tipologia

Rum Agricole

Materia Prima

Sugar Cane Syrup

Distillazione

Créole column

Età

N.D

Provenienza

Martinique

Distilleria

Saint James