Cambridge Long Pond STCE 2010 Small Batch
The flavor of this rum is sweet and spicy on the palate, with notes of caramel, vanilla and tropical fruit. The finish is long and persistent, with a slight note of smoke and spice. In summary, Long Pond STCE 2010 Small Batch is a high-quality, handcrafted rum characterized by natural fermentation, long aging, and an intense and complex aroma.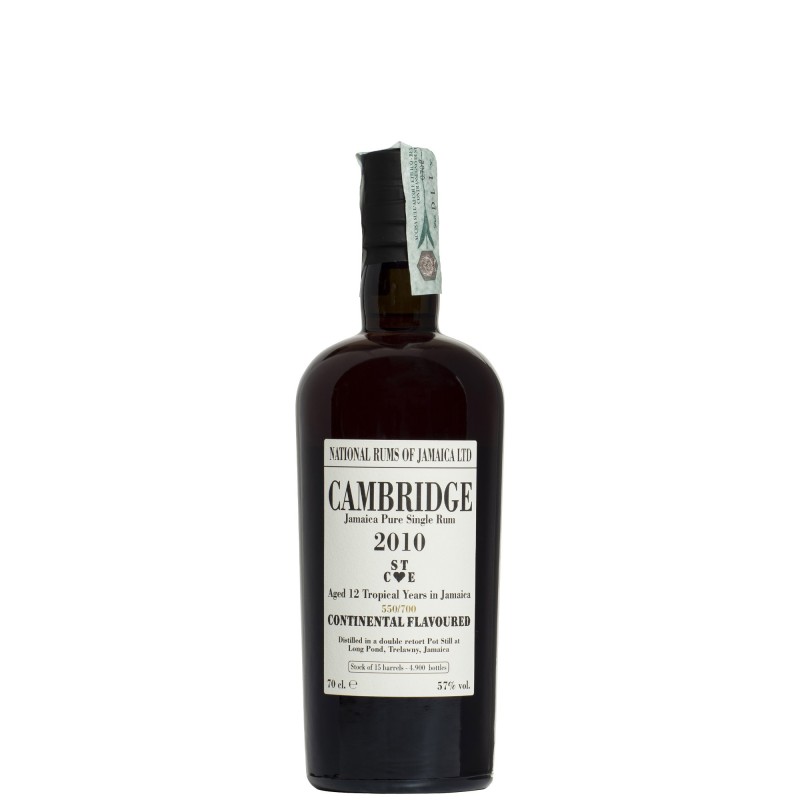 
100% secure payments
Description
Long Pond STCE 2010 Small Batch is an authentic Pure Single Rum produced from a blend of 15 barrels distilled in 2010 and aged in Jamaica in a tropical climate. Like all Long Pond rums, it maintains the tradition of the most authentic spirits from Trelawny, a region rich in biodiversity that has historically been the grand cru of Jamaican rum. Distillation takes place in double retort stills. STCE is a brand of the Cambridge Estate distillery, closed in 1947 and recreated by Long Pond.
Product Details
Capacity

70 cl

Gradazione

57%

Tipologia

Pure Single Rum

Materia Prima

Malt

Distillazione

Pot Still

Età

N.D

Provenienza

Jamaica

Distilleria

Long Pond