Clairin Ansyen Casimir 22 Mois CA16UI-2 Dom Costa
It can be tasted neat for white clairin enthusiasts seeking a new experience, as well as those interested in the evolution of a distillate in wood. With all of the clairin ansyen, you can then make new cocktails that deviate from traditional recipes.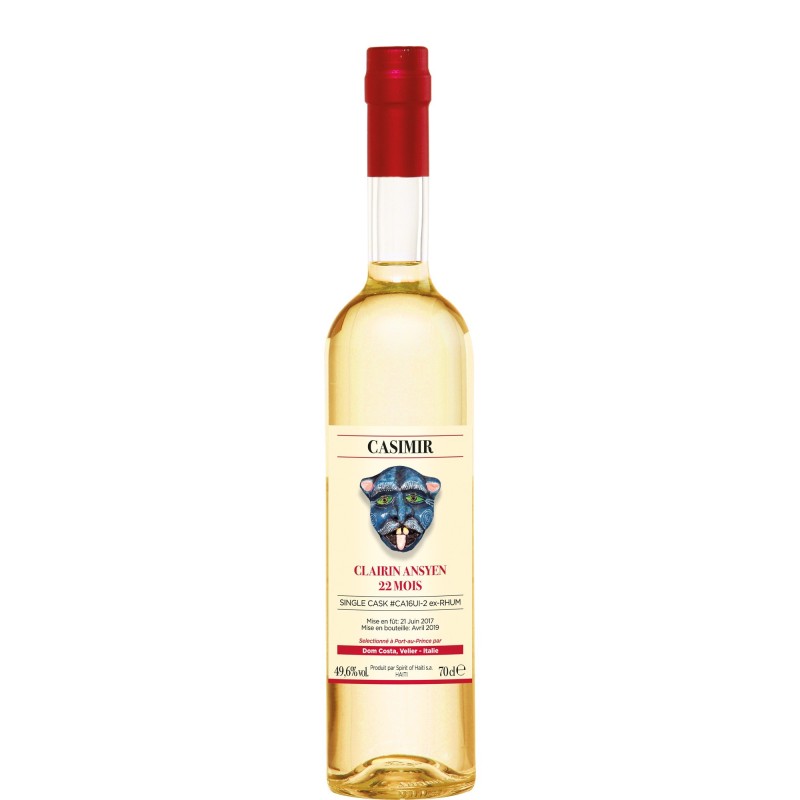 
100% secure payments
Description
Clairin Ansyen Casimir 22 Mois Dom Costa is a single cask selected by the famous bartender Dom Costa during a trip to Haiti in June 2018. It is a Clairin Casimir aged 22 months in a barrel that previously housed Demerara Uitvlugt rum from one of the prestigious co-bottling Veliers.
Product Details
Capacity

70 cl

Gradazione

49.6%

Tipologia

Pure Single Rhum Agricole

Materia Prima

Pure sugar cane juice

Distillazione

Pot Still distillation

Età

22 Months

Provenienza

Baradères, Haiti

Distilleria

Faubert Casimir